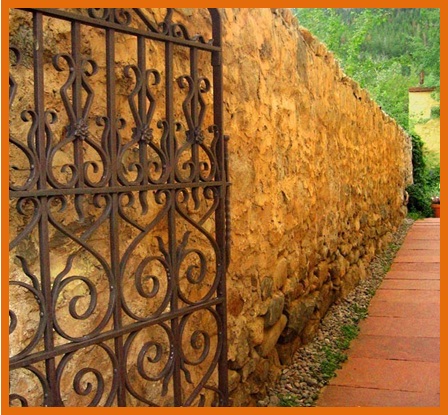 Scheduling Your Inspection
When buying a home, you will want to schedule a home inspection soon after your purchase offer has been accepted. Many of the real estate contracts allow a limited number of days to complete a home inspection.
All Utilities Must Be Turned On
If the home is vacant, confirm that the seller will have all utilities on during the home inspection.  All utilities including electrical service, water service and gas supply should be available and active. Equipment should be ready to operate; electrical circuit breakers and gas supply valves should be on and pilot lights should be active at gas  furnaces, water heaters, stoves etc.  Failure to do so may require a reinspection when the utilities are on. To properly evaluate a home a professional home inspector must be able to operate the major  systems, thus requiring the utilities to be on.
Accessible Areas
All areas of the home should be made accessible for the inspection. Access and sufficient  inspection space around heating / air conditioning equipment, kitchen appliances, electrical panel boxes, and other inspected equipment should be provided.
Attic Access
Access openings to attic areas should be readily accessible. For example, if an access opening is located within a closet all items obstructing the access should be removed to assure easy and safe access.
Pets
Pets should be secured or caged. There is the potential for the inspectors being injured and the inspectors cannot be responsible for pets running away when doors are opened and closed.
Disclosures
Clients should inform the inspectors of any particular concerns they have, such as problem areas that they observed or that have been disclosed to them.  Whenever possible, the Real Estate Professional should obtain an up to date formal disclosure document that identifies known problems and any major repairs or changes that have been made.
Minimize Disruptions
Allow the inspectors to proceed with the inspection with as little interruption as possible. A proper inspection can only be accomplished when the inspectors can fully concentrate on the items being evaluated.
Accompanying the Inspector
Accompany the inspector during the home inspection. This is your opportunity to gain knowledge of major systems, appliances and fixtures, learn maintenance tips, and better understand the items that will be outlined in the written report.
HouseFacts Home Inspections offers multiple inspection services such as: Complete Home Inspections, termite inspections, mold inspections, swimming pool & spa inspections, inspections of any outuildings on the property, and commercial or multi-dwelling properties. Take advantage of our additional services so you can further minimize post-sale problems or hazards in your new home.